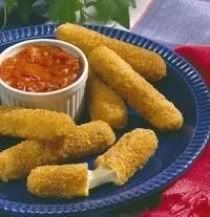 Mmmmm... Appetizers.
It's Thursday, which means it's time for the World Wide Leader to give us a small appetizer before the full meal on Saturday with tonight's Texas A & M/Miami game. Last week we had a fantastic 8 course meal on Saturday with a lovely pre-meal snack on Thursday featuring West Virginia with Steve "I eat defensive souls" Slaton versus Maryland and Ralph "I eat anything that I can" Friedgen. This week's menu on Saturday is less than impressive, and Thursday's appetizer follows right in line. Sort of like the not so good crab rangoon before shitty Chinese takeout. Regardless, it's food, and who are we to complain.
The Basics
The curious thing about this game is that it really is between potential good teams. Sort of like the not so good looking girl in high school that has the potential to be hot. Good breeding. Nice skin. White teeth. Morally casual attitude. But the bottom line is she just isn't. A & M and Miami are in the same boat. Both have potential to be good. Both should be good. Neither of them have made me a believer. Yet.
Miami comes in at 2-1 with a new head coach, a QB controversy, and still smarting after a thorough ass stomping at the hands of A&M's fellow Big 12 member Oklahoma. The Aggies aren't the Sooners and that's good news for Da U. That's about the only good news. More bad news is Miami has yet to beat a team worth more than approximately 8 cents per pound, beating Marshall who subsequently lost to 1-AA New Hampshire, and beating Florida International who has the nation's longest losing streak at 15 games. Welcome to the U, Randy Shannon. Now grab your ankles.
As for the Aggies, yes, they're ranked. No, it means nothing. Their 3-0 record is deceptively misleading, as they too have yet to play anyone of note, and needed overtime to avoid a bed shitting against Fresno State. At home. Like copulating snakes, the Aggies do it on the ground, and against a Miami team that gave up 159 yards against the aforementioned jobbers from FIU, A&M has to be licking their chops. It is the first game away from home for A&M.
What To Watch For:
It's Thursday. That means there's nothing of note on anyway. But things to look out for...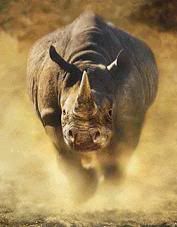 Run. Eat. Score.
* The best (and biggest) running back you've never heard of in A&M's Jorvorskie Lane. At 268-pounds, this Mack truck with a football helmet does nothing but eat, run, and score touchdowns. OTP fully expects him to simply run through a Miami safety and leave nothing but cleats, bloody stumps, and a cloud of smoke.
* Will the real Miami offense please stand up? This team needs an identity and quickly. Kyle Wright has been announced as the starter at QB and A&M hasn't exactly been stalwarts on defense. They've been offensively outgained in two of their first three games, though both were victories. The question of doom is whether or not the Miami D can play well enough to win, and the Miami O play just good enough to not fuck it up.
OTP Picks:
RV: Miami 20 - A&M 10
Alan: A&M 31 - Miami 17